KNU International Agricultural Training Center starts New Training Initiative
Date

2015/09/08

Writer

admin

Hit

22276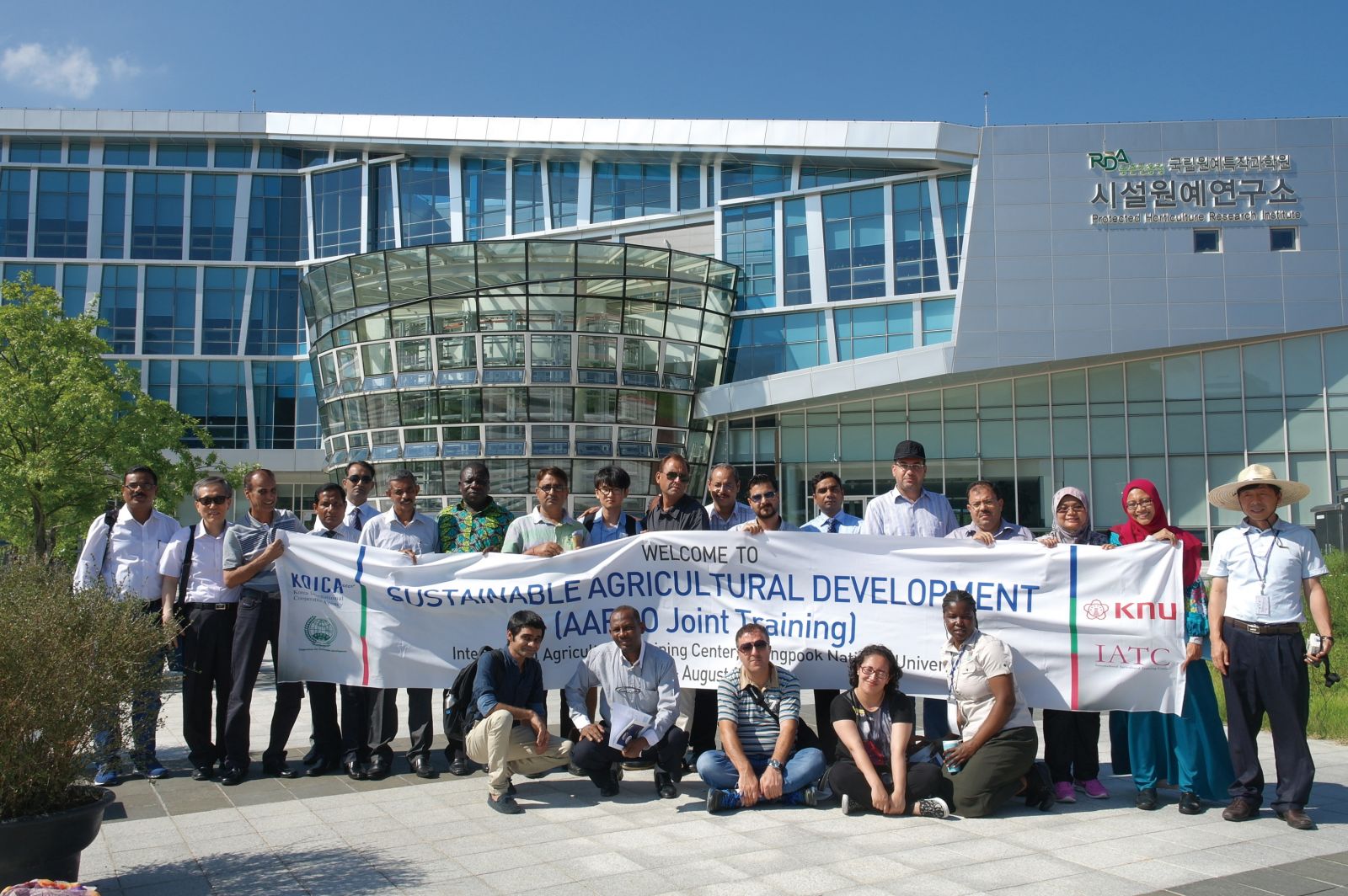 On July 29, the KNU International Agricultural Training Center held its opening ceremony for the "Sustainable Agricultural Development" training initiative at the KNU Global Plaza. This training event, which is supported by the African-Asian Rural Development Organization (AARDO) and The Korea International Cooperation Agency (KOICA), had some 19 government officials from 13 different AARDO countries in attendance.
During the event, which was held from July 27 to August 17, participants saw presentations on subjects such as irrigation facility, controlled horticulture, weed management, post-harvest management, and the Saema'eul movement in South Korea. Participants also received practical training from the National Institute of Crop Science, National Institute of Horticultural & Herbal Science, Rice Processing Complex, Gyungsangbuk-do Agricultural Research & Extension Services.
The Director of AARDO's Far East Office, Choi Yong Gyu, stated that this event will encourage sustainable agricultural development in low-development countries in Africa and Asia by sharing Korea's successful agricultural experience and technology.