KNU Hosts Job Fair
Date

2015/09/08

Writer

admin

Hit

36451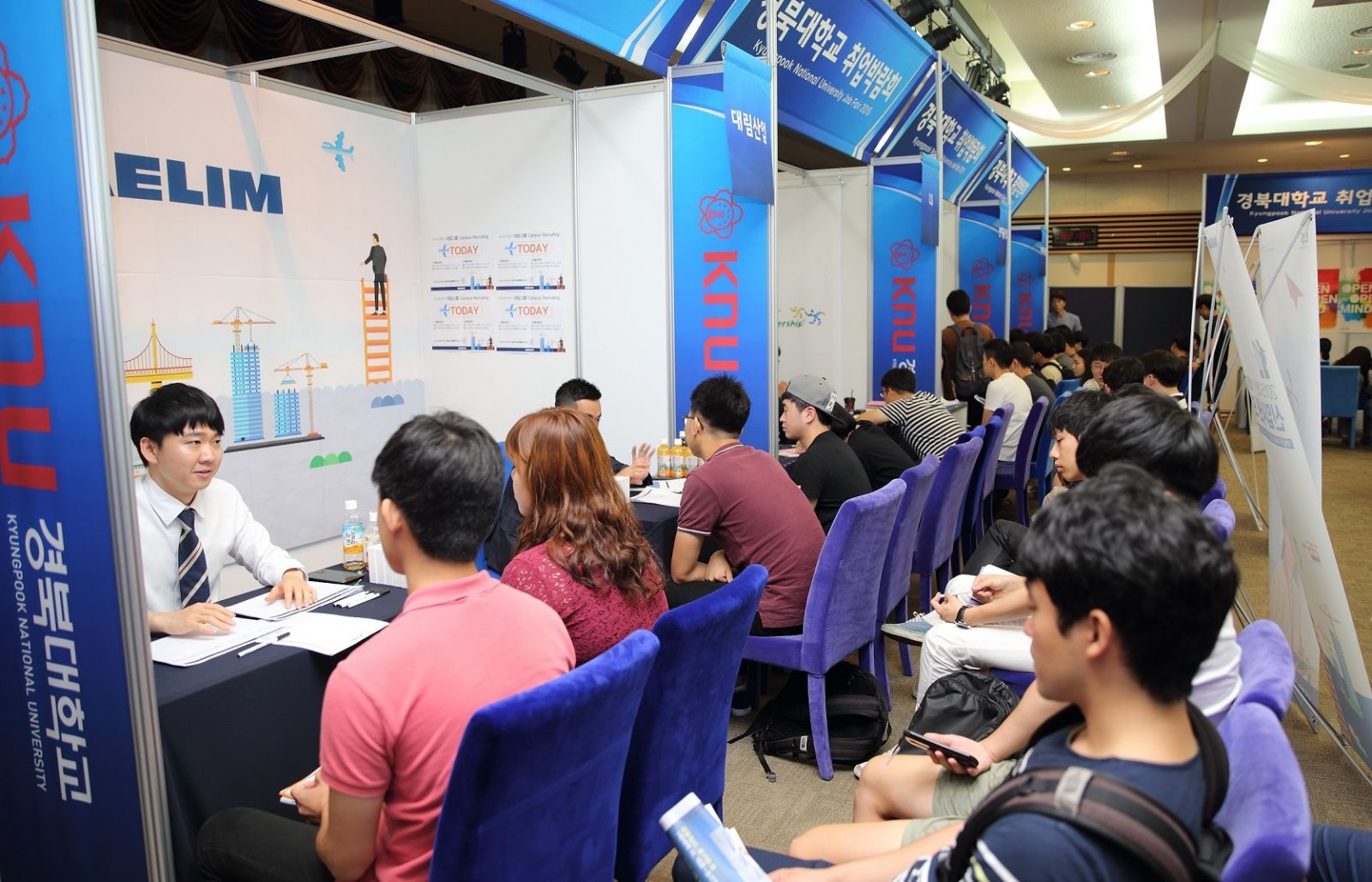 To begin the Autumn 2015 semester, KNU is hosting a job fair at the KNU Global plaza, featuring 60 major Korean Companies.
Companies such as Samsung, Hyundae, and CJ, are taking part in the two-week event, which features recruitment drives and a job clinic booth. The fair is open to all people who are interested, and is expected to draw a great deal of attention from senior and graduate students from KNU and other local universities, who are currently preparing to seek employment.
The first day, which took place on August 31, saw a recruitment fair and recruiting from The Federal Office of Korean Industries. In addition, a lecture on how to make a good impression in an interview held in the morning followed by a recruitment-fair featuring eight major companies in the afternoon.
By providing an opportunity for students and companies to connect, KNU is doing its part to support local industry and to help graduates get started on their career path.
Choi Da Hye, a junior majoring in IT who took apart in the job fair stated: "It is a great event which gathers all job-related information in one place. It is a good chance to make my job planning clearer than before".
The Director of the Human Resource Development Center, Dr. Hee Suk Jung, said "It is quite meaningful that major companies are participating in this event as the demand for youth employment is higher than ever before …I hope this event provides a chance for students to plan their future and find successful employment"