KNU Celebrates its 70th Anniversary with a New Emblem and Slogan
Date

2015/12/03

Writer

admin

Hit

15334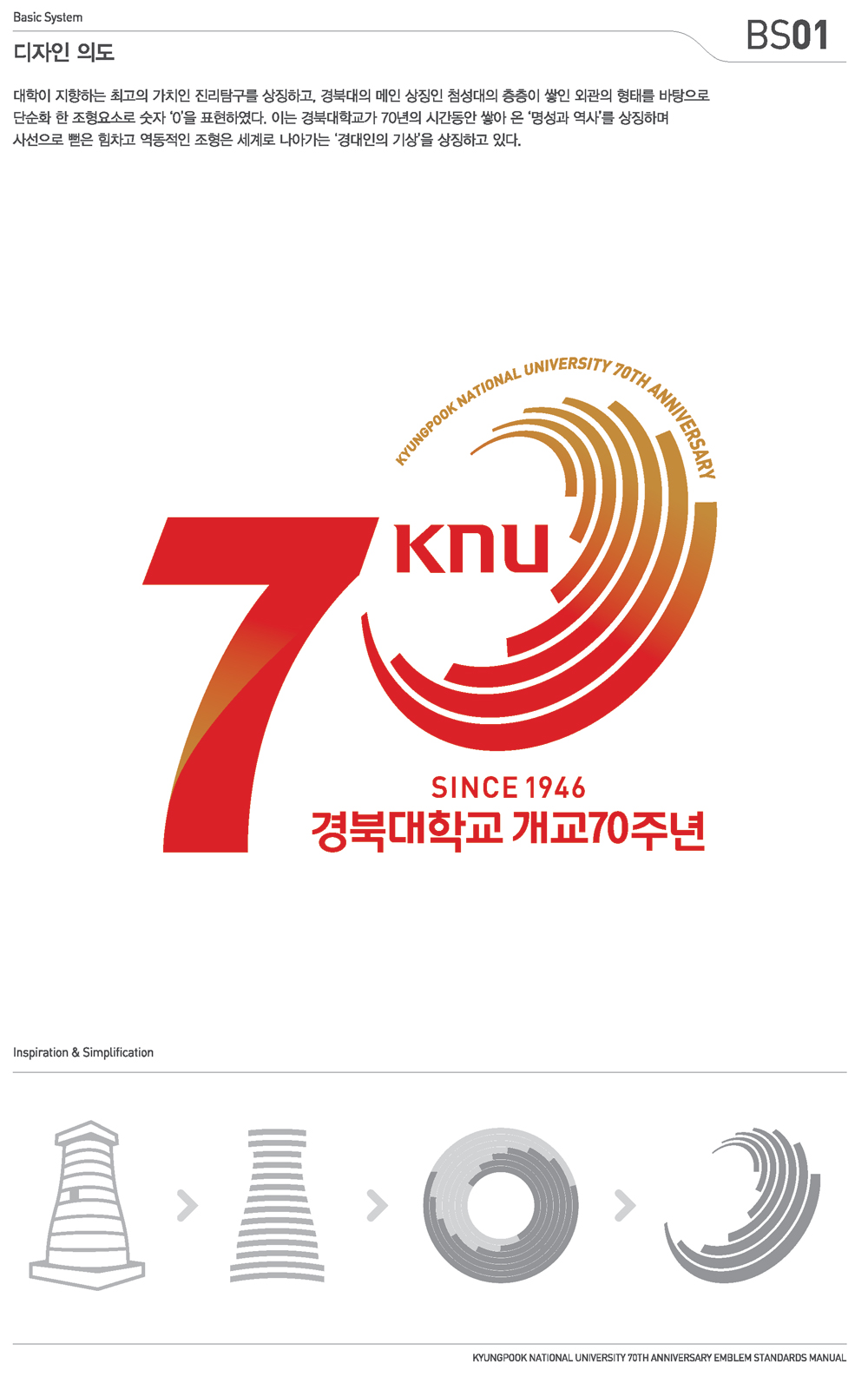 To commemorate its 70th anniversary next month, the Kyungpook National University has selected a new emblem and slogan.
The emblem represents 70 years of KNU history with a view to an optimistic future of growth. The numbers in the emblem each have a special meaning: The number "0" for instance, embodies KNU's traditional main symbol, Cheomseongdae; while the diagonal position of the image represents the enterprising spirit of KNU students as they engage the world.
The new emblem and slogan were in fact the winning entries in a contest held by KNU to find an image and phrase that best captured the University's spirit. The new emblem and slogan will be displayed throughout the KNU campus on banners and other promotional materials.
Professor Hyoshin Kim, KNU's Vice President for External Affairs, said that "By welcoming the 70th anniversary, we are trying to widen the Universities range of development and change". Professor Kim went on to state that the new emblem and slogan will not only help to promote KNU's 70th anniversary but to demonstrate the abilities and accomplishments of KNU members.