Hungarian Ambassador Gábor Csaba gave a lecture
Date

2016/03/31

Writer

admin

Hit

2102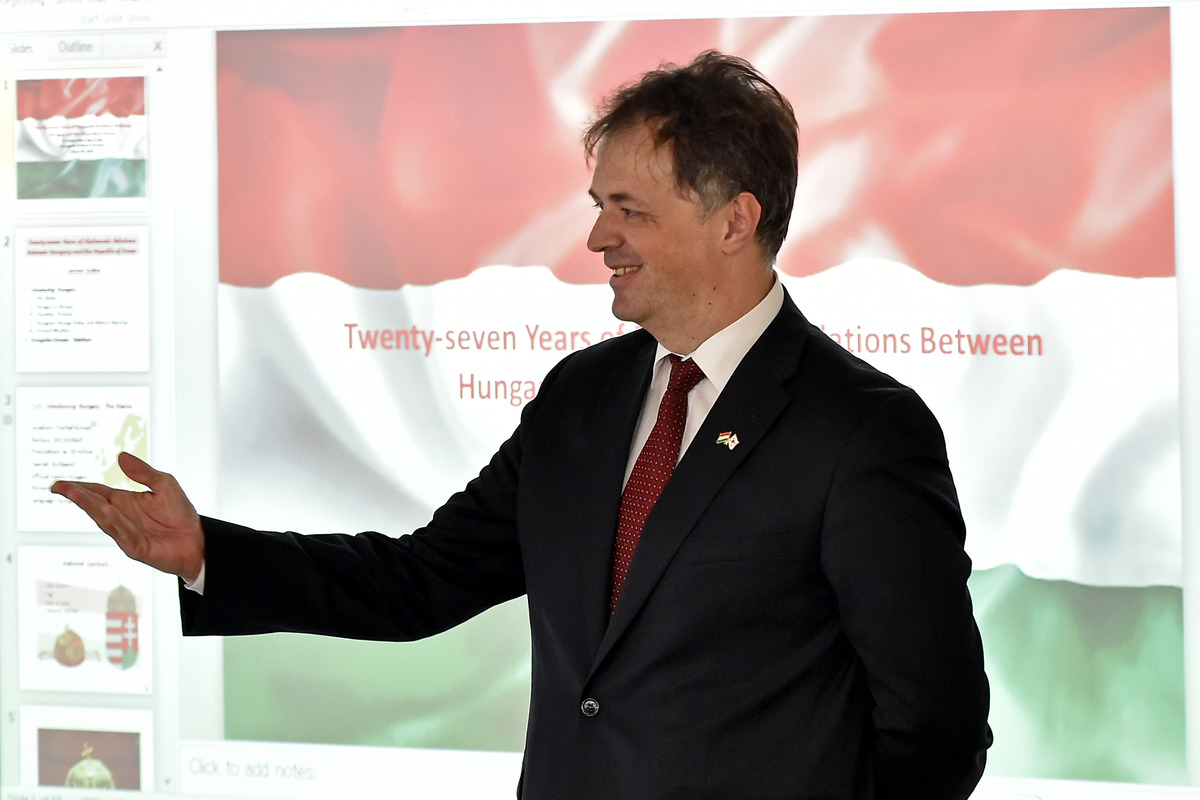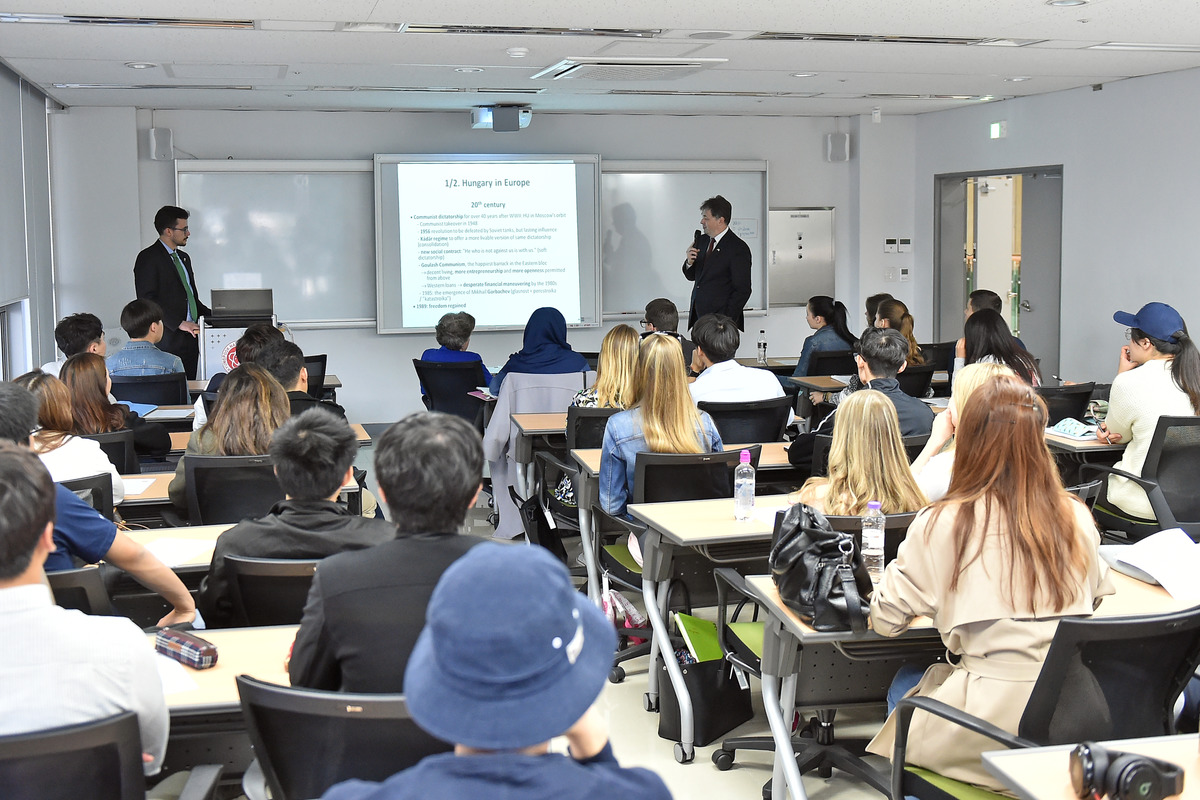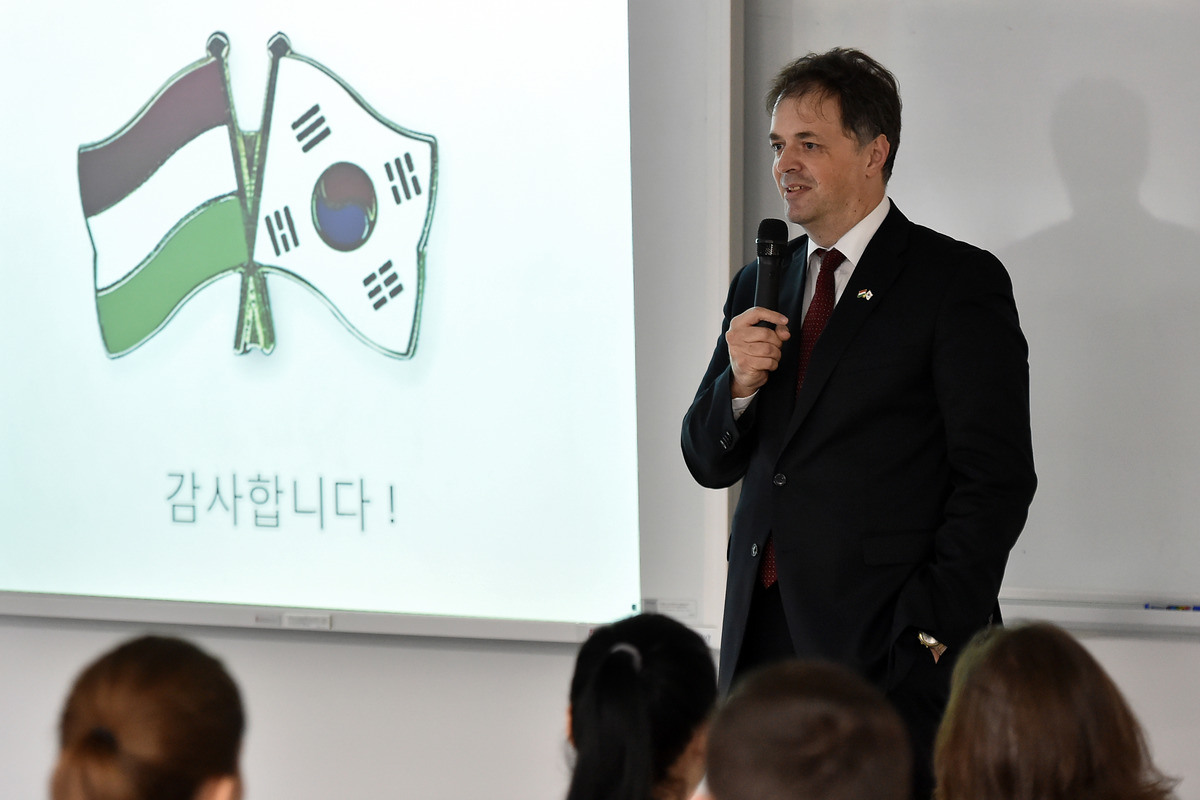 On March 30, 2016, Hungarian Ambassador Gábor Csaba gave a lecture at KNU focusing on South Korean-Hungarian relations titled "Twenty seven years of Diplomatic Relations between Hungary and the Republic of Korea".
During his visit, the Ambassador had a campus tour guided by Hungarian students currently studying at undergraduate degree program.
Both the KNU President and the Hungarian Ambassador hope to develop academic cooperation between KNU and Hungarian universities including more joint research programs.