KNU Opens Hall of History
Date

2020/06/26

Writer

Waters

Hit

1061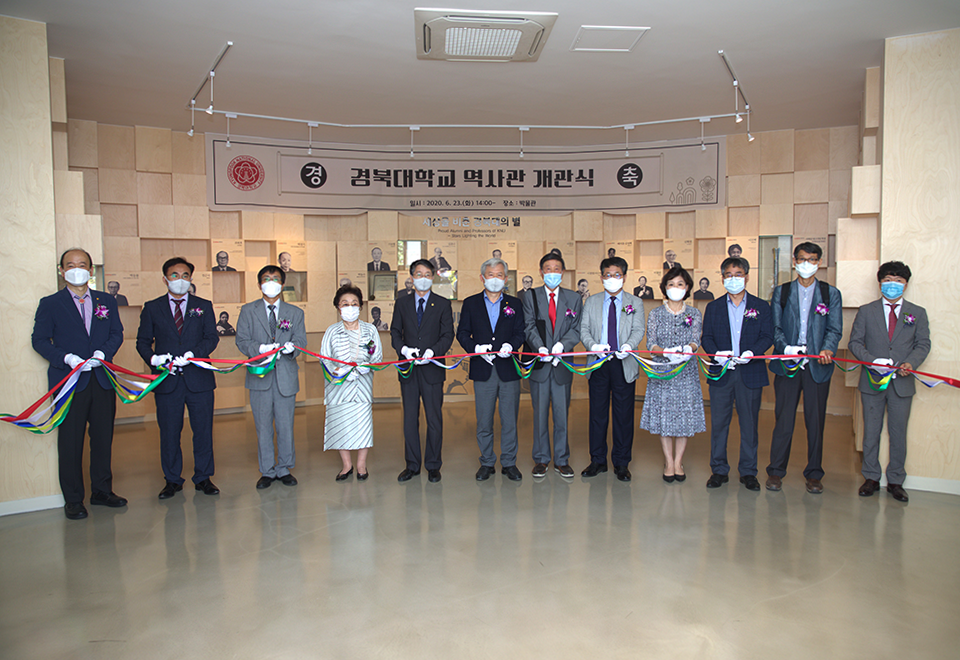 Kyungpook National University's Hall of History has opened, memorializing the university's 74 years of operation.
Kyungpook National University held an opening ceremony for the History Hall on June 23, as a part of the university's 74th anniversary celebrations. The ceremony was held on a minimum scale, maintaining social distancing measures as required by ongoing COVID19 prevention rules.
The History Hall, which is located on the fourth floor of the KNU museum, is roughly 307 square meters and consists of an exhibition space containing teacher data and research achievements related to the university's history. It has created a space where you can experience the university's past and imagine the future. Included in the exhibition is the creation and growth of the campus, symbolic locations, people who have brightened the university, major achievements of the university and long-term development plans. The museum also contains various attractions that include historical and culture content such as diplomas from the early days, exhibitions including Korea's first English math journal, digital copies of university newspapers containing historical moments and recreations of wooden buildings in a diorama.
KNU President Kim Sang Dong remarked, "I expect the History Hall opened today to reflect on the past, clarify the present and fulfill its role as an educational space that inspires tomorrow."