Fall 2019 International Students Welcomed
Date

2019/09/04

Writer

Waters

Hit

1779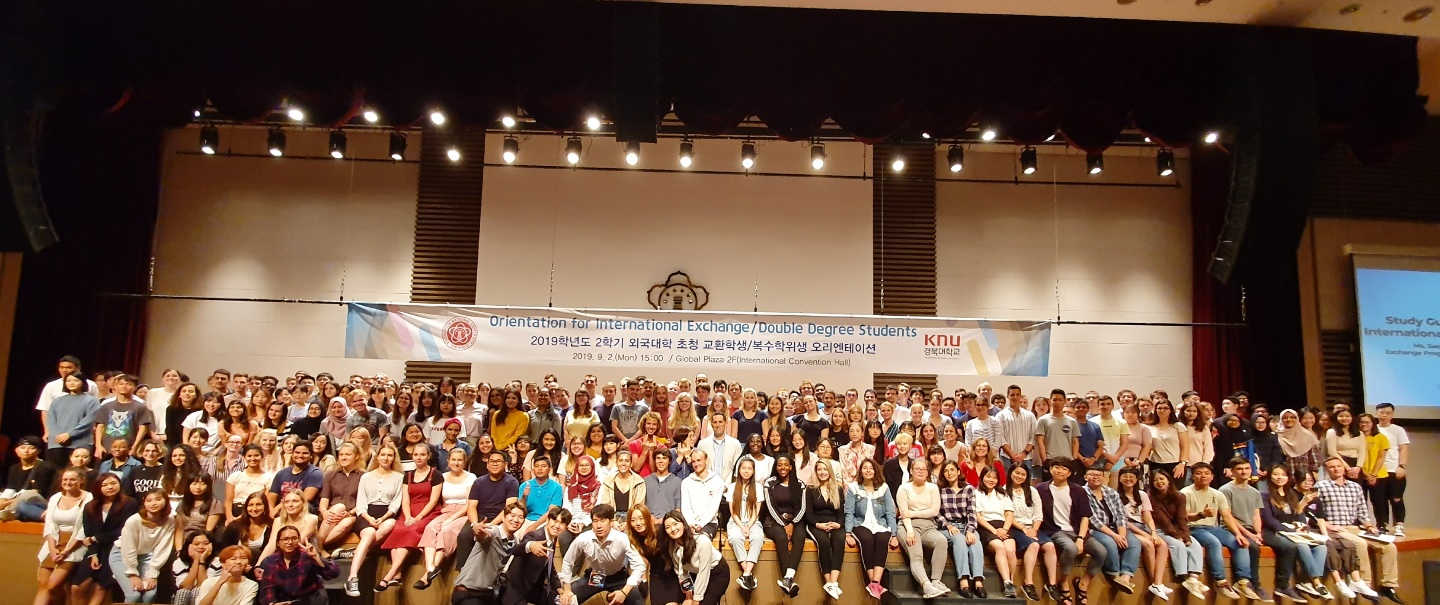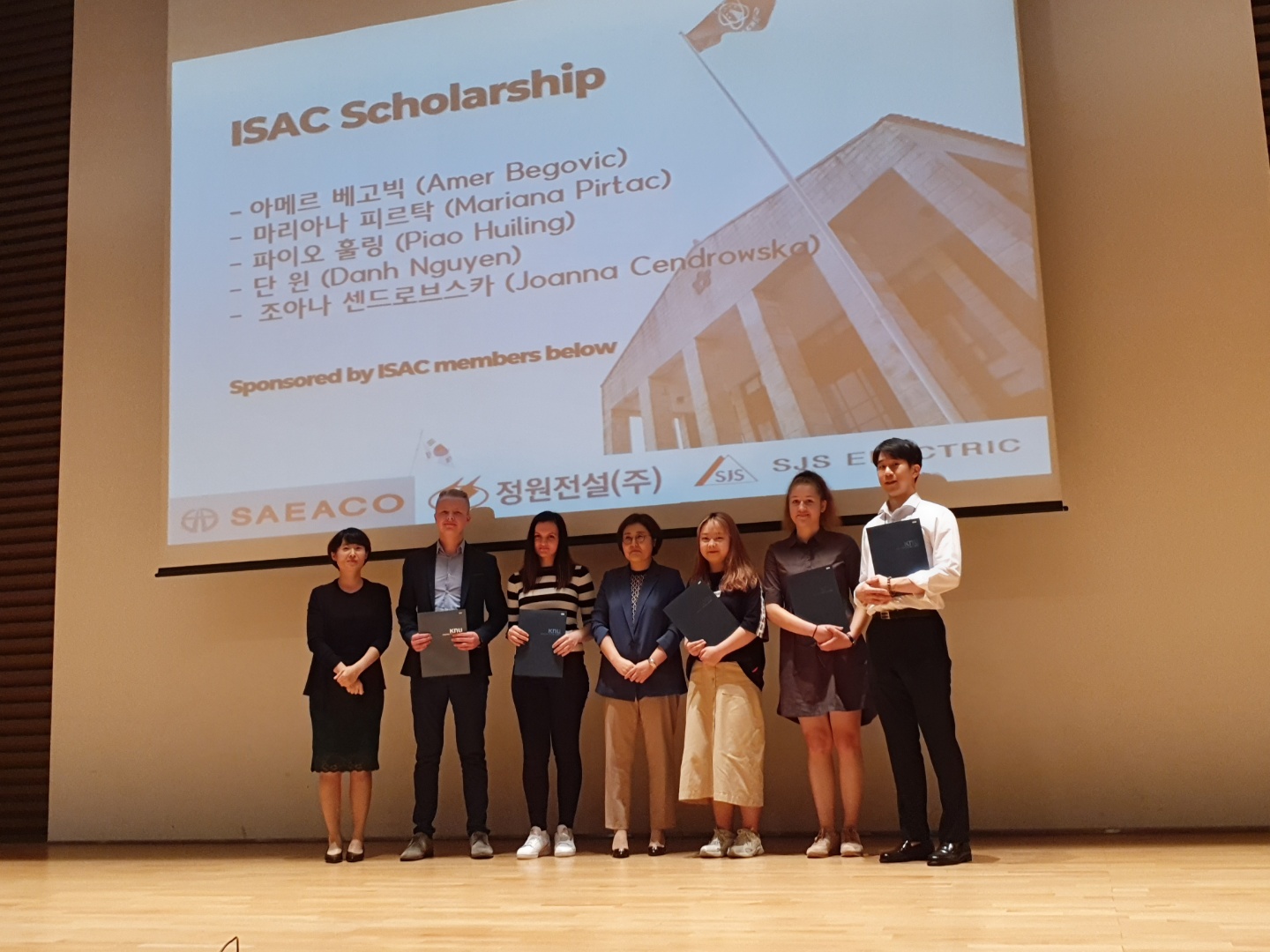 Monday, September 2, 2019: An impressive 238 students from 26 countries and 80 universities around the world were welcomed to Kyungpook National University in a ceremony that took place in Hyoseok International Hall in the Global Plaza. Many of the students were in Korea for the first time, but several were entering their second semester at KNU. While the majority of the international students at KNU are exchange students, there were also Double Degree students in attendance, increasing the diversity of the room even further.
Over the past several semesters, France has had the largest number of international students at KNU and this year was no different. At one point in the night, they proudly stood up to show off their impressive numbers. Coming in at a close second was China, which also has an impressive representation at Kyungpook University this semester. Over the course of the night, every student was given the opportunity to stand and represent the country of their home university.
Early on in the program, six students were awarded the ISAC scholarship, a local company donated scholarship provided by CEOs of several Daegu and Gyeongsan companies totaling 7.5 million won. The recipients of the award now look forward to taking advantage of that scholarship. Later on in the program, KSA members introduced themselves with a dance and a fun quiz to raise the mood of the room and awareness of important KNU facts. The 2019 fall international students left the ceremony with a Kyungpook National University bag as well as a commemorative shirt and some delicious snacks in the lobby. All in all, a great time was had by all.