KNU to Begin Distance Counseling
Date

2020/07/08

Writer

Waters

Hit

1003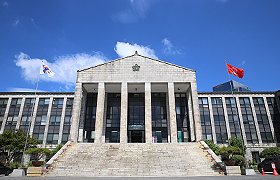 Kyungpook National University will operate a Distance Counseling Center starting July 22 for high school seniors and parents preparing for the college entrance exam for the 2021 academic year.
In order to provide high-quality entrance information to test takers who may be struggling to prepare for matriculation because of changes in their academic schedules caused by COVID19, the government will run a Distance Counseling Center that provides personalized counseling over the phone.
Candidates and parents who wish to receive consultation can apply at KNU's admission website, starting at 10 am on July 8. It is an online first-come first-serve booking method and the center will provide its services from July 22 to September 9.
When applying online, students will enter their type of admission, school records, major activities and questions in advance. The admissions officer will comprehensively analyze the data entered by the prospective student and provide in-depth counseling tailored to each individual by phone.
Head of Kyungpook National University's Admissions Division, Han Dong-Seok commented, "As a national hub, helping students enter university by providing accurate information on the college entrance to test-takers is as important as attracting talented students. We will continue to help test takers and their parents prepare for college entrance by utilizing various channels, including distance counseling sessions as well as online admission-strategy briefing sessions and counseling sessions."